For those of you who know and have followed make-up artist Charlotte Tilbury and her career over the past 20 years you'll probably be as interested as me to see and try her new range of skincare and make-up products.
Launching on Monday September 2 in Selfridges in London, her thinking and philosophy behind the range is that everyone should have access to fabulous products without being intimidated or scared and they should be easy for women to wear.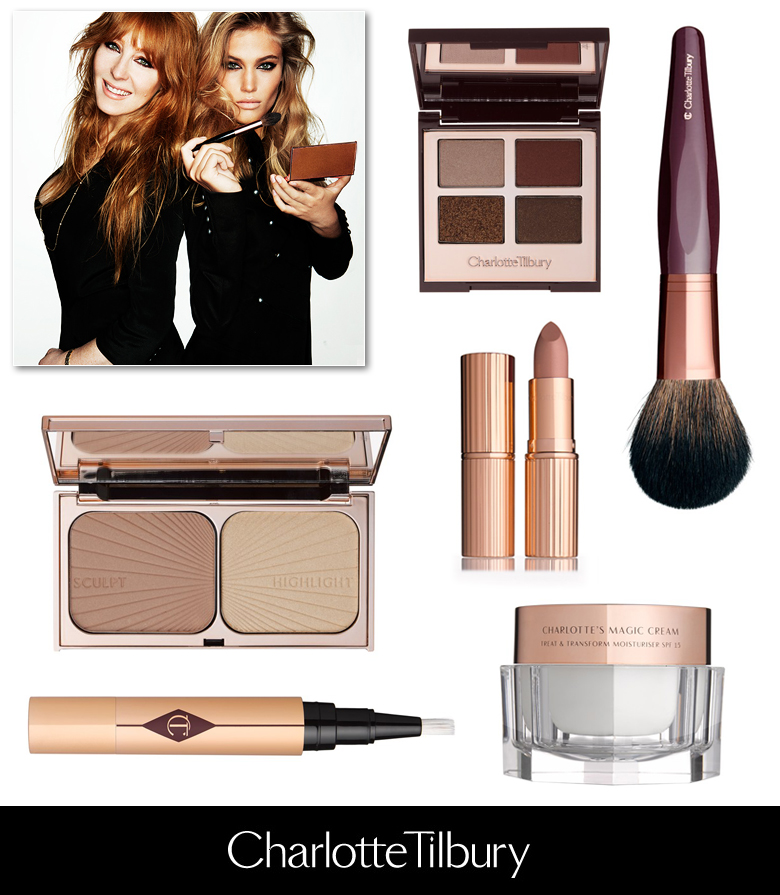 She told Vogue.co.uk…
"I just think beauty shouldn't be an exclusive club – everyone should be able to look good,"
"We're all time-poor and I think beauty counters can be so overwhelming, which is why everything comes with proper instructions and has been designed to suit one of the 10 types of woman that I have identified – from the Rebel to the Ingenue."
I really like the art deco inspired packaging and some of the products have already caught me eye such as the lipstick and Sculpt & Highlight but the one I really can't wait to get my hands on is her top secret 'Magic Cream' that she mixes herself and swears by.
You can see more on the full collection here