Last week I managed to steal a couple of hours 'me' time and was invited by the lovely Susan in Eden Beauty Group in Wicklow Town to go in and have a treatment. I am a firm believer that beautiful makeup starts with great skin so when a bride-to-be contacts me and books me for their wedding the first thing I recommend is to get in to a good skincare routine, if they don't already. That includes what they consume through their diet, cutting out smoking, using SPF and generally looking after themselves in the run up to the big day. It doesn't have to include expensive products but just products that suit their skin and be consistent so that the products have time to work. I also recommend having a treatment or two if possible with a trusted and qualified beautician especially for those who might have some skin concerns. Not only will your skin thank you but you get a few hours to relax and recharge in between the planning madness. Win win in my books!!!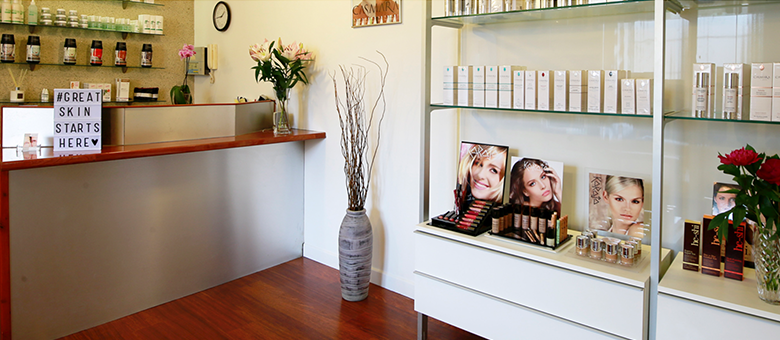 So when Susan suggested I come in to have a microdermabrasion session she didn't have to ask twice. Eden Beauty Group was established in 2001 and have built their business on expertise, trust and friendship. They are the exclusive distributor for the Casmara SkinCare range in Europe and have a fantastic selection of products and gift packs available in the salon. I've been going to Eden for years and had a few treatments there in the run up to my own wedding in 2012 so I know the girls are highly qualified and I always come out feeling pampered and relaxed.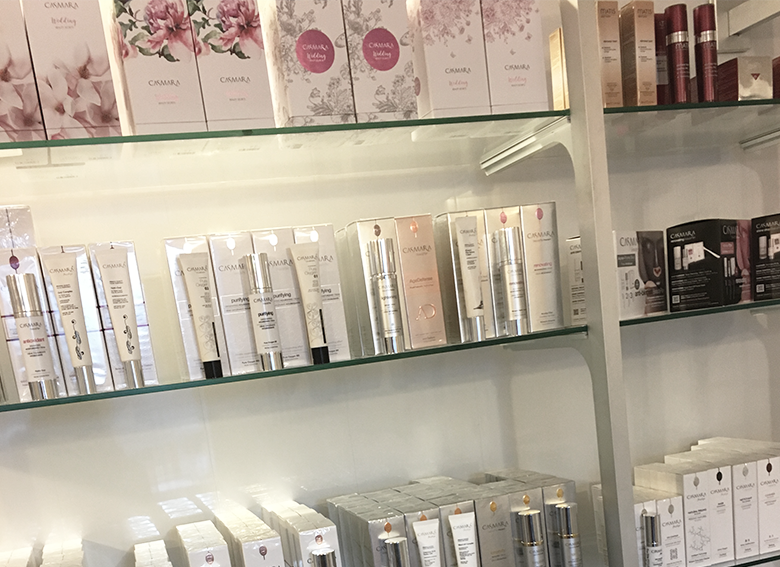 I have had microdermabrasion done in the past so I knew my skin would feel great after it but this time Susan was using a new machine so I was interested to see the results. Some people are scared by the concept and the name but microdermabrasion is ideal for most skin types. It removes the top layers of dead skin cells exposing new brighter skin underneath. It stimulates skin renewal and is great for reducing fine lines, pigmentation and acne scarring. It also removes a layer of sebum so is great for regulating oily skin. Skin will feel much smoother, make up will sit better and you will have a gorgeous glow which makes it an ideal treatment for brides. The strength of the treatment can be altered depending on your skin type so if you have sensitive skin this will be taken in to account.
THE TREATMENT
There are 6 steps to the treatment that takes roughly an hour and Susan has very kindly outlined exactly what she did and used below… (apologies now for the beautiful pictures of my mug at the end!)
Cleanse the face with Casmara green tea cleanser. This contains green tea which is a powerful antioxidant and silk proteins which are very moisturising. This means it is anti ageing and hydrating. It cleanses without stripping skin and can be used all over the face including the eyes. It can also be used on dry skin as an exfoliater and you do not need a toner so it is very multi functional.
Oxy mask was applied on damp skin. This is a foaming mask which penetrates deep into the skin and releases oxygen which stimulates the cells. It makes your skin more reactive to products which means that subsequent products will penetrate more deeply when applied and be more effective.
One pass of micro over the whole face. This can feel a bit weird on the skin. It's not sore but feels a bit funny with vibration and a tingling sensation on the skin. I found it a little sensitive around the eye area which is where I would be quite sensitive anyway with a lot products and treatments.
Go over the whole face again concentrating on any areas that need extra attention, for example fine lines, pigmentation, scarring etc.
Apply Casmara cold mask. Susan did the Gold mask which contains 24kt gold dust and has a firming, tightening and illuminating effect on the skin. All the masks lower body tempo by 6-8 degrees, reduce puffiness and redness and sooth the skin. They are all marine algae and then different natural ingredients are added – this felt so good on the skin. You can also take the mask home with you to use again which will help the treatment to keep working that bit longer and you can use it to freak out your husband to be.
Removed mask and applied Casmara factor 50 SPF which is non greasy, absorbs easily, is hydrating and make up can be applied over easily.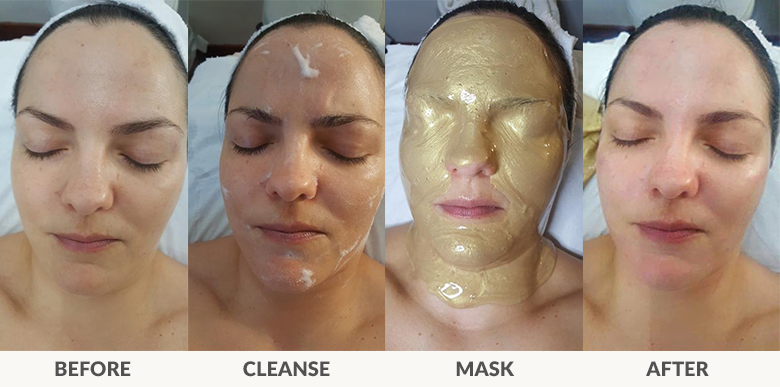 Susan recommends a course of 4 sessions, a minimum of 1 week apart and the price for one session is €65 or a course of 4 is €200.
I really enjoyed the treatment and my skin felt amazing afterwards. I had some slight redness on the area's where I would be more sensitive such as the top of my cheeks just under my eye area but this was gone by the next day and all I was left with was baby soft skin. This was just after one treatment so I can only imagine it after a full course! Susan also very kindly gave me a Casmara Shine Stop mark to try at home.
I haven't had a chance to use it yet (thanks to the two little people in my life who have my days kept very busy – a face mask is the last thing on my to-do list) but I'll be trying it out very soon and will let you know how I get on with it.

If you're interested in learning more about microdermabrasion or any other treatments then get in touch with Susan or any of the girls on 0404 61295 and they'd be happy to have a chat with you and talk you through the right treatment for you and your skin or click here to see the full range of treatments they offer.