Two products I've been trying out lately are both concealers one from Clinique and the other from Estée Lauder.
The Clinique Airbrush Concealer is one I've spotted on Lisa Eldridge's YouTube video's a couple of times and really wanted to give it a go. I'm a big fan or the YSL cult product Touche Eclat and this claims to have the same brightening qualities but unlike the Touche this is a concealer as well. I really like this product and have been using it quite a lot. It's nice and light with a lovely texture and does a great job of hiding those dark circles under the eye's. It also has the same handy brush applicator as Touche.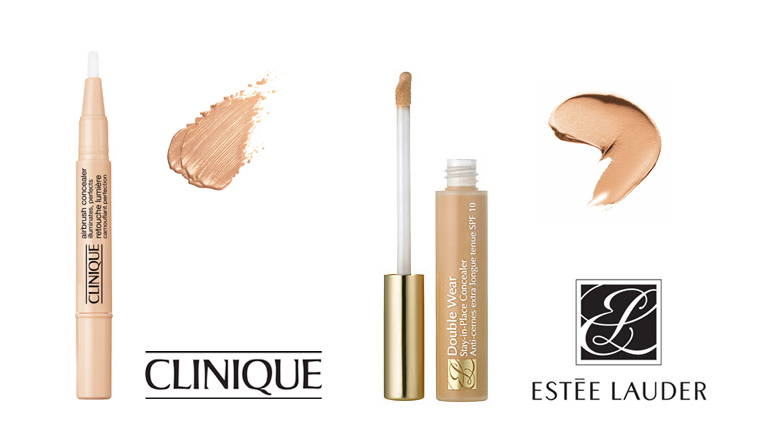 The second product which I got a sample of from the lovely girls in Boots is the Estée Lauder Double Wear Concealer. I actually had this a couple of weeks before I remembered I had it and decided to give it a try. I hadn't heard anything about it or read any reviews but I really love it. It's creamy with really good coverage yet not cakey and it lasts really well. It's great for those days you don't fancy wearing a full face of foundation but still need some help hiding redness, blemishes or dark circles. I was really impressed.
Have any of you tired either product? What did you think?