The W Magazine Anniversary Issue – Nov 2012 will have 4 different covers, each featuring a top Hollywood actress who will help recreate the fashion decades that W has covered from the 1970′s to the 2000′s.
Actress Keira Knightley portrays 2000′s, Scarlett Johansson the 90′s, Mia Wasikowska is 80′s and Rooney Mara the 70′s.
They're each wearing designs from top international fashion houses:
Keira is wearing Chanel braided tweed jacket. Scarlett wears a Dolce & Gabbana silk lace dress and silk and lace bodysuit. Mia is wearing Balenciaga by Nicolas Ghesquière wool jacquard bustier and Rooney wears Prada silk and wool coat and dress, embellished cotton poplin shirt and an Albertus Swanepoel hat.
W Magazine always do something a little more out there when they do celebrity shoots and I love the make-up in all these shots. My favourite is definitely Keira though. She looks completely different and so striking! The short peroxide hair, the strong brows, the contouring on her face that really highlights her fabulous bone structure and the lip colour… it's very Hollywood icon but with a modern twist and she looks amazing.
For more information on this issue, visit wmagazine.com.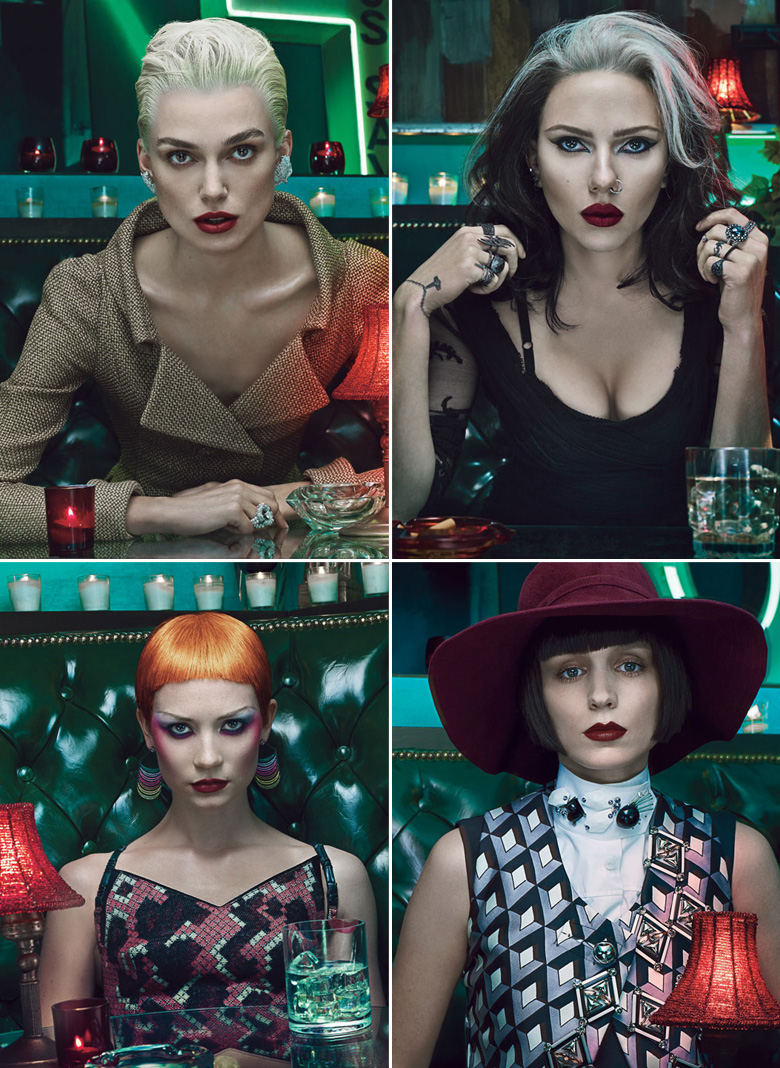 Photography by: Steven Klein, Styled by: Edward Enninful