Firstly, apologies. It's been a while since I've done a post, and for good reason, I promise 🙂
2014 has been a great year for me so far, both personally and professionally. This summer I became a mum for the first time to our baby girl and while I was settling into motherhood (and getting used to 2 hours sleep a night) I got the news that I had won Best Makeup Artist in the Mrs2Be Brides' Choice Award 2014.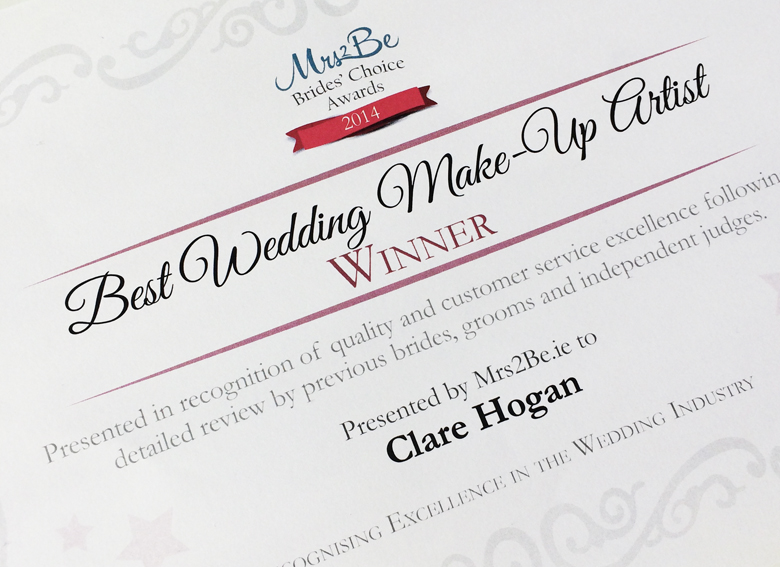 Needless to say I was gobsmacked and over the moon. In a category with other amazing artists from all over the country, I was so chuffed and honoured to be picked.
This was their first year and these awards were slightly different to others, in that you are nominated by your past clients and then your brides or grooms from the year are asked to give a review of your services. This, for me, made it even more special. As a wedding supplier, you are part of one of the biggest events in any couples lives and to be acknowledged for my work and know that they appreciate the pride I take in my job makes me a very happy makeup artist!
I just want to thank all my lovely brides who took the time to send in their reviews and know that it means the world to me to have been a part of your big days.
Well done also to the guys at Mrs2Be for organising such a great way of acknowledging wedding suppliers in Ireland and supporting us in what we do. Continued success in the years to come!